These pictures can hardly be attributed to the field of high art - however, they are informative and in their own way very curious. Photographer Thomas Sentpetery traveled through Europe, visited some of the most famous and most popular tourist sites and went underground to show what is under each of these attractions.

The project was implemented in collaboration with Nikon Europe and is entitled "Look Deeper".
Sentpetery photographed each object in the usual way - from the surface of the earth, as well as underground, sometimes directly below the object, sometimes somewhat to the side. The result is a series of interesting diptychs.

Big Ben, London, UK
Under the Big Ben bell tower is the abandoned Aldwych subway station.

Hotel St. Pancras Renaissance London Hotel, United Kingdom
Under the majestic historic hotel building in London is the railway - part of the London Post Museum.


Krakow, Poland
After admiring the architecture in the center of Krakow, go down underground and visit the Wieliczka Salt Mine (Wieliczka Salt Mine).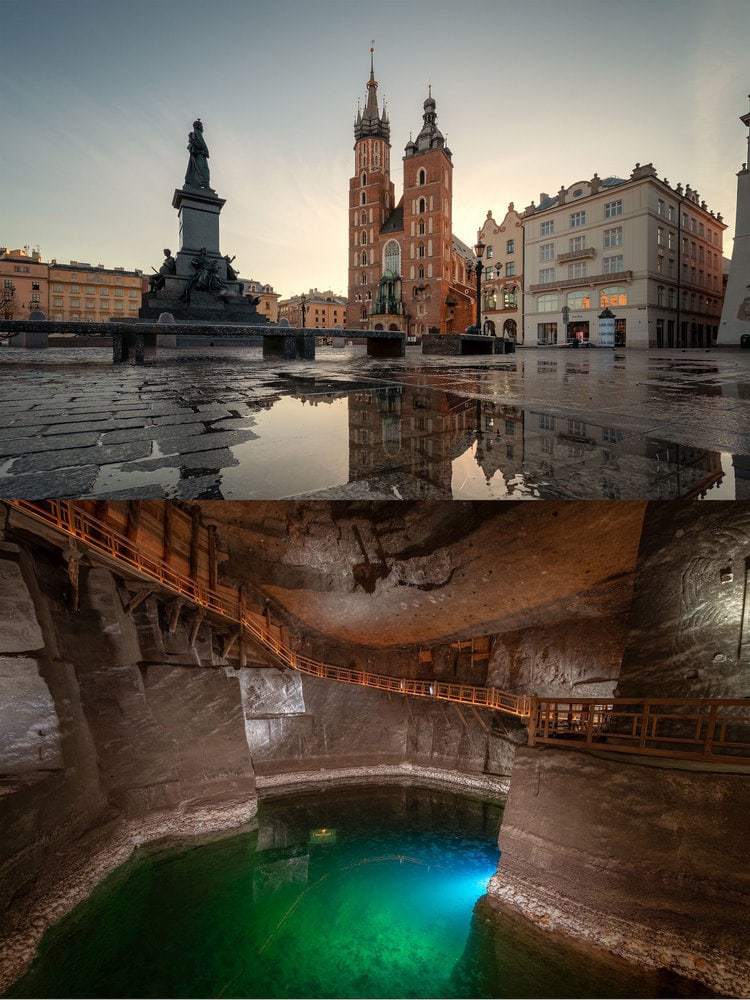 Barrio de Cuevas Cave Complex, Guadix, Spain
Barrio de Cuevas - the largest complex of caves in Europe - more than 3,000 people live in it.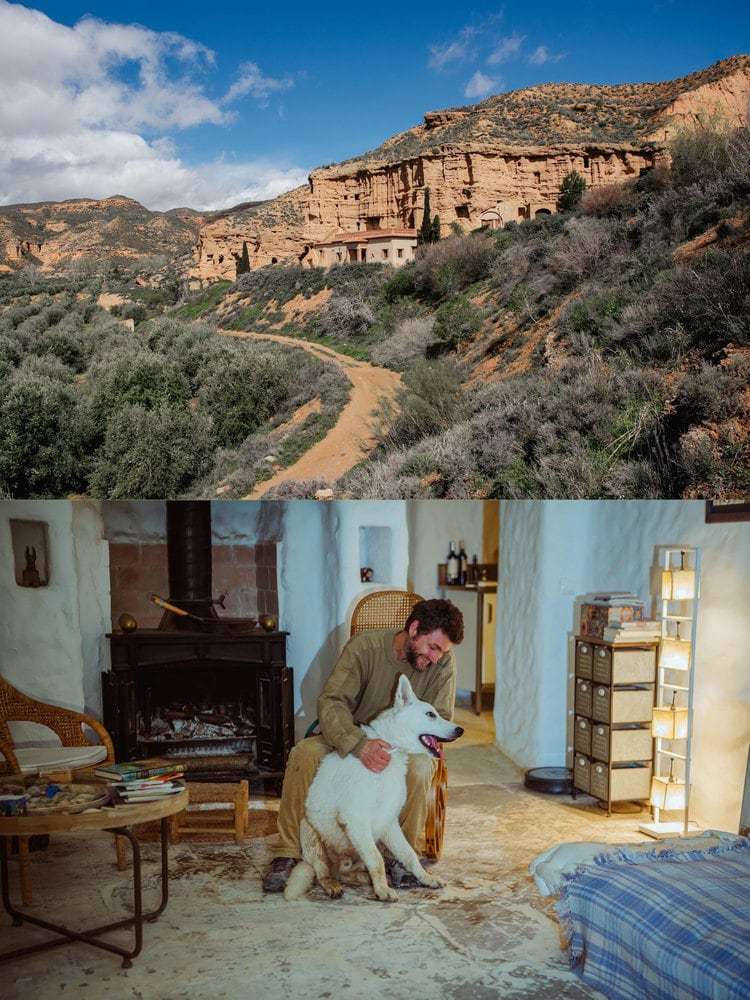 Tunnel Bourbon Tunnel, Naples, Italy
Under the picturesque area of Naples is the ancient underground tunnel Bourbon Tunnel, connecting the royal palace with military barracks.


Eiffel Tower, Paris, France
Under one of the world's most famous attractions, the Paris Catacombs are located - the ossuary, which contains the remains of millions of people.


"Secret worlds are lurking around us. I wanted to show that popular tourist destinations store more in themselves than our eyes see at the first moment, "says Saintpeteri. "Study them before you travel and don't be afraid to dig deeper. A thirst for adventure will help you find the most extraordinary objects.