Super wide-angle distortion (fisheye) lens for H-mount SLR cameras.
In the USSR, such lenses began to be produced only in the early 90s. Although I was looking for a Soviet or early post-Soviet version, I could not find one.
However, MS Zenitar 2.8 / 16 was produced at KMZ in the post-Soviet period, at least until 2014-2016. Perhaps the release is still underway.

In Soviet times, versions of this lens were produced with M42 thread and K and H mounts. Since 2012, a version for Canon mount (MS Zenitar-C 2,8 / 16) has appeared.

In the review, a copy released at KMZ under bayonet N. If the company did not change the numbering principle, it can be assumed that the year of issue was 2001.

During development, the lens bore the project name Zodiac-13. They counted on it for GOI.

The lens gives a rather specific picture. It belongs to the class "fisheye" or "fish-eye".

The angle of view of the lens is 180 degrees diagonally (to get a full 180 degrees in a full frame, you need an 8 mm FR, and the picture will turn out to be round).

The image, which forms the MS Zenitar 2.8 / 16, suffers from a terrible barrel-shaped distortion, or, more simply, it is strongly convex. This is how fish-eye works. This should be taken as a counter and used when composing a composition.

MS Zenitar 2.8 / 16 belongs to a new generation of lenses that were developed for the release of KMZ in the late 80s. A funny feature of this series, which bears the general name "Zenitar", was that the developers for some reason stint on the numbers.

The lenses did not get individual indexes. All lenses are simply called Zenitar. After this name, a letter denoting the type of attachment is indicated through a dash.

You can distinguish one lens from another only by its full name, which includes aperture and focal length. Here, for example, there are a couple of common lenses: Zenitar-M 1.7 / 50 and Zenitar-M 1.9 / 50. Plus there are many more rare ones.

But back to MS Zenitar-N 2.8 / 16.

Optical design:


Focal length: 16mm
Field of view: 180 ° (diagonal)
Frame size: 24 × 36 mm
Number of lenses / groups: 11/7
Working distance - 46.5 mm
Aperture ratio: 1: 2.8
Aperture scale limits: 1: 2.8–1: 22
Aperture blades - 6
Aperture adjustment - fixed values
Near focusing limit - 0.3 m
Connections:
lens with camera - Bayonet N
Filter Mount Location: Rear
Resolution according to TU (center / edge): 60/23 lines / mm
Weight - 302 grams

The lens has blue multilayer coating.



Surprisingly, at first glance, nothing really indicates an ultra-wide angle lens. The same Mir-20 visually corresponds much more to its role.

MS Zenitar 2,8 / 16 has a simple cylindrical shape. At the same time, the lens is compact and not heavy, although it has 11 lenses. Yes, the front lens is large and convex enough, but in moderation.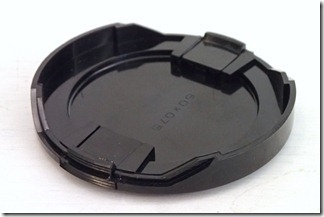 The front of the frame forms something like a small hood with two vertically positioned petals.

Because of this hood, the front lens cap has a specific shape.

The focusing ring is farthest from the body. It is moderately wide and has a comfortable rubber-like knurl.
The full stroke of the helicoid is about 90 degrees. This is not enough, but with MS Zenitar-N 2.8 / 16 and its unrealistically wide depth of field, you don't really need to focus. When focusing at infinity, the near border of DOF at f8 is at a distance of 1.2 meters.

The lens is designed to work with hyperfocal distance.

The diaphragm is controlled by the ring closest to the camera. The values ​​are toggled with clear clicks on the main and intermediate values.

The diaphragm consists of six matte blackened blades.

Light filters for MS Zenitar 2,8 / 16 are attached at the back. It is unlikely that you will need to use them, however, pay attention to this:

Rear Light Filter - This is part of the optical design of the lens. In the absence of a light filter, a compensator is installed on the lens - a plane-parallel glass plate in a threaded frame.

If it becomes necessary to use a light filter, then it is put in place of the compensator. If the filter is removed, the compensator must be replaced.

If you take the lens handheld, pay attention to the presence of a compensator.

It is easy and pleasant to use MS Zenitar-N 2,8 / 16. The lens is very sharp. Photos turn out to be amusing.



However, in truth, there are few plots for him. Coming up with something that has at least some artistic value is not easy.

Even shooting architecture with seeming tempting is fraught with incidents. It is desirable that the composition not only stretches along the horizon, but also somehow fills the upper and lower parts of the frame. Otherwise, the sky and asphalt will prevail in the frame.

Should you buy MS Zenitar 2.8 / 16 for a modern camera?

The lens is good. The huge depth of field completely eliminates the main difference between Soviet lenses and modern ones - the lack of autofocus. This lens can be exposed to the GFR and forget about focusing.

On the other hand, this is a very specific lens. And they will ask you a decent amount of money for it.

In the secondary market, there is just a mass of practically new MS Zenitar 2,8 / 16. All these lenses were purchased in KMZ stores in 2012-16 in a new form.

People quickly satisfied their curiosity and, after a couple of dozen frames, carried the lenses to Avito. Obviously, for a price close to what they paid.

So think about whether there is any point in such a purchase. Look it up from a friend, or perhaps someone offers a rental. This is enough to get enough of them.

That's all for me - good photos!

Examples of pictures: