Another anniversary camera. Specifically, Zorkiy-4 1967 with the stamp "50 years of Soviet power."

The main review of Zorkiy-4 I had an early model of 1957. Therefore, at the same time we will see how the design of the camera has changed in 10 years.

When viewed from the front, it is clear that the decorative frames around the rangefinder and viewfinder windows have disappeared from the later model.



Even an earlier version has the name engraved, while a later one has a silk-screen printing.

Of course, the different coating of the body immediately catches the eye. Vulcanite and nylon.



On the top panel of the later example, the four screws at the corners of the accessory bracket are no longer present.

Excerpts are also silk-screened, not engraved. It is clearly seen that the paint has already begun to wear off in this case.

A later modification received a stopper in the flash bracket.

And, finally, on the device of 1967 there is a large, two-color and rather beautiful stamp "50 years of Soviet power".



In this review, the most common stamp option. What else you can find out in the main review of Zorkiy-4. I will not repeat here. And another option that I have - I will show later also as part of a brief photo review.



The earlier version has one more screw on the back wall. It is to the right of the KMZ emblem.

That's all for me. There will be some larger photos below.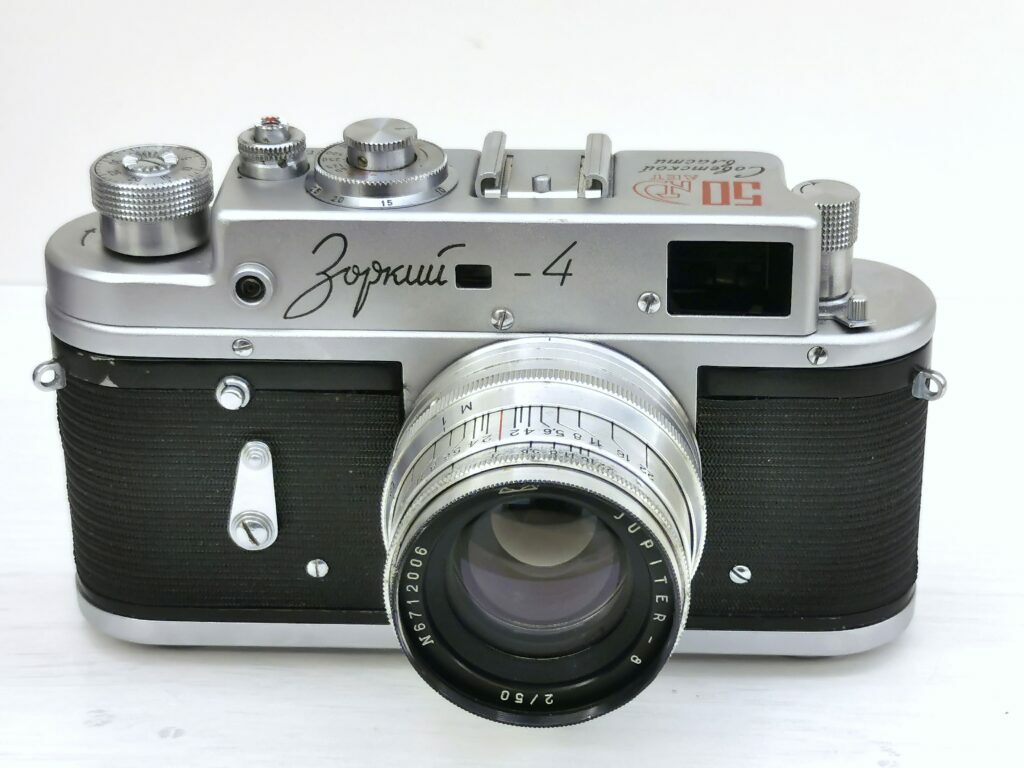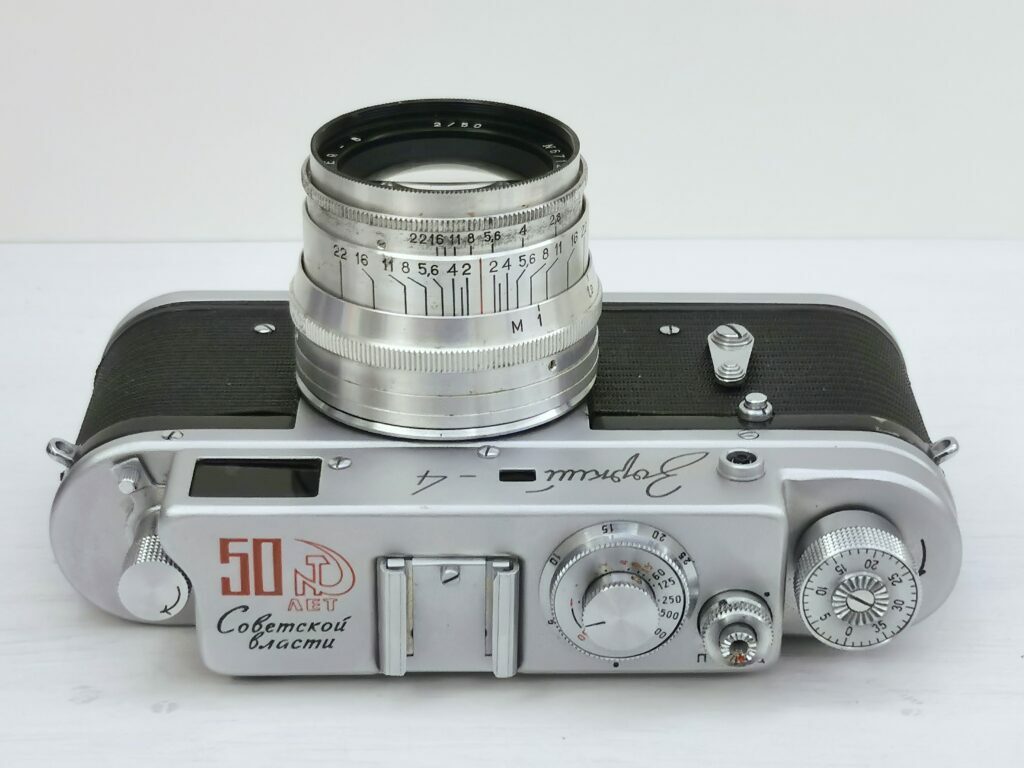 Source fotoussr.ru