This FED-2 is the earliest one I have. In fact, this is still a pre-series sample. Considered rare. True, these can still be found. Some tangible number of them still released.
The main distinguishing feature is, of course, the rectangular rangefinder window.

This one also differs from the slightly later mass-produced FED-2 models by the shutter release lever for rewinding. Then there will be a classic swivel clutch.

But we have already considered the modification with a lever. It was FED-2 No. 023047 (A) PE0360 according to the sovietcams.com classification.

And now in the review FED-2 No. 003793 (A) PE0355

FED-2 (A) PE0355
This modification was produced in 1955 in the range of numbers 000 001 - 018 500.

Although in this interval my copy is closer to the beginning by number, nevertheless, this is not the earliest version known.

Very rare prototypes were still slightly different. The site sovietcams.com has a photo of the device with the number 000004. It has a different design of the rangefinder window and a completely different rewind switch.



True, it will be very expensive to look for such an option.

Returning to the comparison of the more affordable PE0360 and PE0355.


The only difference is in the appearance of the rangefinder window. Everything else is the same.



Next, a few larger photos and that's it for me, good luck.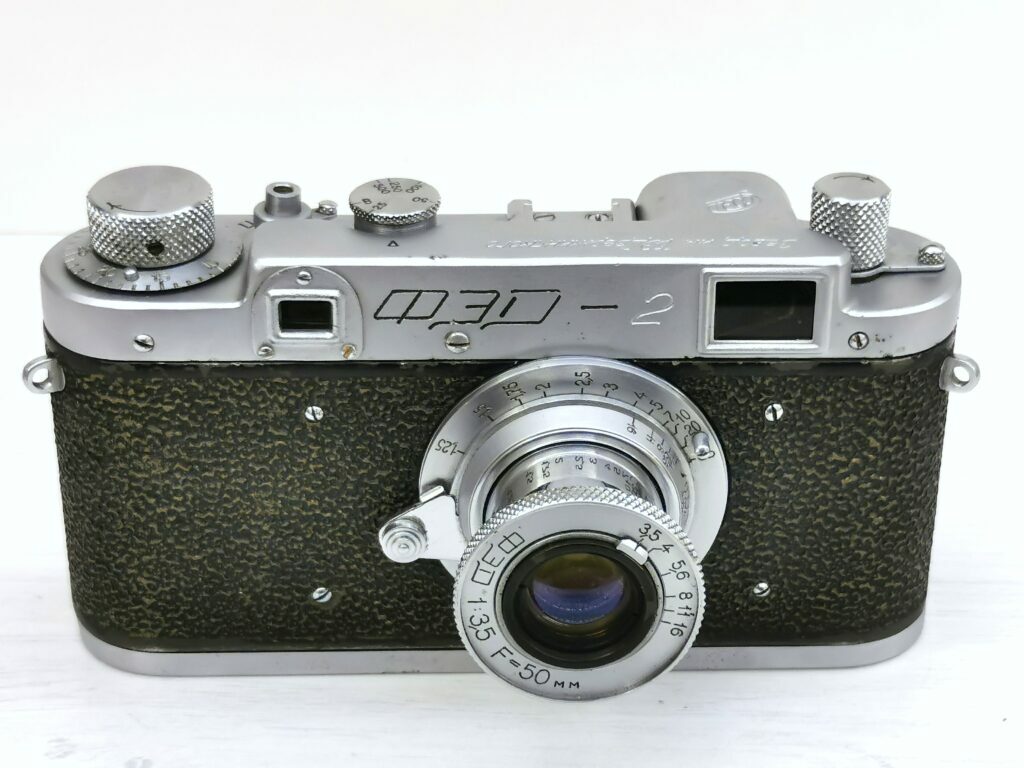 Source fotoussr.ru