Extra wide-angle lens with multi-coated optics for H-mount SLR cameras. Mir-20 was created on the basis of the optical design of the Flektogon 2.8 / 20 objective (Carl Zeiss Jena).
Mir-20 lenses were produced in the USSR for several types of mounts for SLR cameras. There were versions for the M42 thread (Mir-20M) and several bayonet versions (Mir-20N, Mir-20K, Mir-20 Avtomat).

Mir-20M and -20K were produced by the Moscow Region KMZ, and Mir-20 Avtomat and -20N were produced by the Kiev Arsenal.

In the review, the version of the MC Mir-20N, released in 1985. Lenses with this mount were suitable for Kiev-17, -20, 19, 19M cameras.

The H-mount lens can now be attached without any adapters to Nikon DSLRs. For details, see the dedicated article on N.

Optical design:


Focal length: 20mm
Field of view: 96 °
Frame size: 24 × 36 mm
Number of lenses / groups: 9/8
Working distance - 46.5 mm
Aperture ratio: 1: 3.5
Aperture scale limits: 1: 3.5-1: 22
Aperture blades - 5
Aperture adjustment - fixed values
Near focusing limit - 0.18 m
Connections:
lens with camera - Bayonet N
Location of the mount for light filters: front with a special adapter
Resolution according to TU (center / edge): 50/20 lines / mm
Weight - 380 grams

The lens has multi-layer coating of violet shades.



The layout of the Mir-20N lens immediately gives it an ultra-wide angle.

The lens barrel expands strongly towards the front edge, forming a kind of wide, short hood. The front lens is very wide and very convex. It is convex to such an extent that it protrudes beyond the front edge of the frame.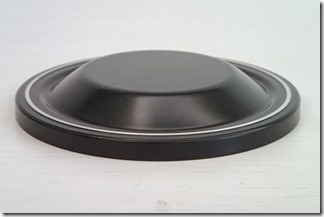 Even the front lens cap has a distinctive convex shape.
In Soviet times, such a lens was supposed to cause a sensation among others. Looks very impressive against the background of classic designs such as standard Helios.



The focusing ring is farthest from the body. It is moderately wide and has a comfortable knurling. Focusing is convenient.

Full speed of the helicoid at 320 degrees. At the same time, infinity is the next icon after 2 meters, and seventy percent of the scale occupies distances from 18 to 50 cm ...
Actually, that's what Mir-20 and an ultra-wide angle are for, in order to allow the owner to bother with focusing in general. When shooting distant (from a few meters to infinity) objects, you can focus at the hyperfocal distance and forget about the focusing ring.

Keep in mind that the depth of field scale seems to have been calculated for less stringent standards than current ones. What was considered harsh then may not suit the user now. Therefore, using the focus on the FIU - act with a margin in both directions.

The lens is not very fast, but the wide-angle doesn't need it.



The diaphragm is controlled by the ring closest to the camera. The values ​​are toggled with clear clicks on the main and intermediate values.

There are only 5 diaphragm blades and they are quite shiny.
I liked using MC Mir-20N. 20 mm is such a reasonably limiting DF, at which the angle is already distinctly super-wide, but this still does not present any difficulties.

The lens is sharp. I cannot say that it is very sharp. But quite sharp. The distortion is small. For such an angle, we can say that it does not exist at all.

Is it worth buying Mir-20 with a modern camera?

This might make sense.

Modern whale full-frame 20mm FR zooms do not offer. And the angle corresponding to this FR, for my taste, is very good on vacation. Nature, architecture, landscapes….

A modern lens with such FR will cost a pretty penny.

True, they will also ask for money for Mir-20. The lens is a bit overpriced on the market. It will cost, of course, several times cheaper than the modern one, but still the material amount.

So think about it. And do not accidentally buy the Mir-20 Automatic version. Just put it on the shelf. I have his review, do not confuse if that.

If you have a crop then think twice. The lens will operate in a medium wide to normal range. For its price, the option has little meaning.

That's all for me - good photos!

Examples of pictures: