MS Zenitar-M 50 / 1.9 was produced in a limited series. In fact, it was supposed to be a replacement for the standard Helios lenses of different versions.The difficult 90s hit the KMZ budget hard and the whole country, there was already no time for anti-aircraft guns.

Specifications Zenitar 50 1.9:


Lens for SLR cameras.
Focal length 50 mm.
Maximum open aperture 1.9.
Closed 16.
Angle of view 45 degrees.
Number of lenses / groups 6/4.
Jumping aperture.
6-blade diaphragm.
The near aisle of focusing is 0.5 m.
Resolution center / edge 48/30 lines / mm.
Thread for light filters m 52x0.75.
MC enlightenment type is multilayer.
Mount the optics to the camera threaded M42.

Design and ergonomics:

The classic design from Krasnogorsk opticians combines metal, glass and simple but reliable mechanics. Grippy focusing ring, fingers do not slip. The helicoid walks smoothly, effortlessly, with light viscosity. The diaphragm control ring is also grooved, which also has a positive effect on tenacity. Switching from one aperture value to another is accompanied by characteristic clicks. The diaphragm has 6 matte but not blackened blades. Starting at an aperture of 4.0, the lens in the background displays the highlights from light sources in the form of nuts. It was not possible to catch a hare of the displayed one of the petals.



Picture:

With an open, as it turned out quite unexpectedly, MS Zenitar softit. Soft and decent. A bright light source in the frame only enhances the effect. Of course, the hood helps, but only in case of weak illumination at an acute angle. This can be useful for artistic photography. At closed apertures, the software disappears, the lens becomes sharp enough. The presence of a lens hood increases its anti-flare effect.


Aperture 1.9, shutter speed 500 - improved levels.
At an intermediate aperture value between 1.9 and 4.0.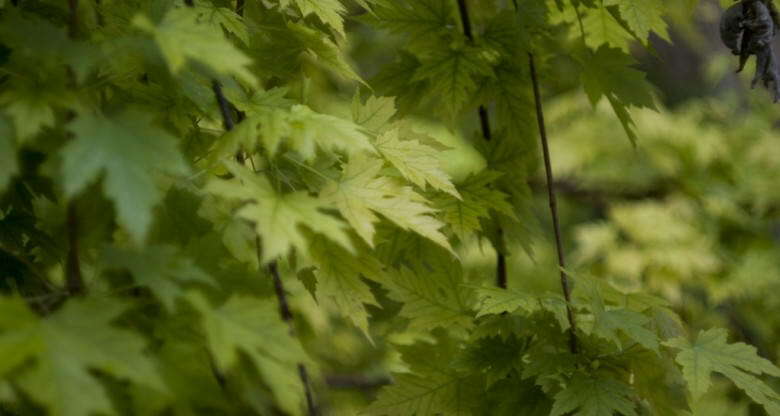 Aperture 1.9.
According to the last photo, you can evaluate how the MS Zenitar-m draws the background. There is a slightly noticeable twisting of the background. There is a sense of volume.
Multilayer coating on covered diaphragms copes well with backlight, but on an open aperture of 1.9, it is that it is not there. Since everything goes into software and the work of the MC is difficult to evaluate, except perhaps only subjectively.
Amateur photographers have the opinion that MS Zenitar-m and Zenitar-m are relatives, developing the theme that the version of MS Zenitar-M 50 / 1.9 is a simplified version. Yes, their optical circuits are similar, but not the same. The father of almost all aperture fifty-kopeck pieces is Planar, and Zenitar has a 50 / 1.7 optical scheme of Ultron.
Result:
Not a bad high-aperture soft lens, it is quite contrasting at closed apertures. Chromatism is practically absent. Loves the hood. Soft on an open aperture is the business card of MS Zenitar 50 / 1.9.
For the same money, they offer Zenitar-M 50 / 1.7 and MS Helios-44m-6 (7), and even MS Helios-77m-4. Which, in turn, has no soft effect on the open one.
Interesting for specific artistic tasks.