Orion-15 6 / 28mm - interchangeable wide-angle lens for rangefinder cameras. Designed based on the Zeiss Optical Design "Topogon". It was characterized by high resolution and a large depth of field.

Equipped with iris diaphragm. Enlightened optics. It was characterized by high resolution and a large depth of field. In 1959, the lens was awarded a Diploma of the 2nd degree of the Exhibition of Economic Achievements of the USSR. Available in threaded and bayonet versions - for cameras of the Zorkiy and Kiev type, respectively. Later, the release of the lens was transferred to the Zagorsk Optical-Mechanical Plant (ZOMZ).


Specifications:
Focal length 28 mm.
Aperture 6.
The type of aperture is iris.
The number of aperture blades 7.
The maximum aperture is 5.8.
The minimum aperture is 22.
The minimum focusing distance is 1 m.
The number of lenses / groups 4/4. Angle of view 75 °.
Resolution center edge 45/18 mm.
Threaded mount to the m39 camera.
Thread for filters m40.5.
Weight - 80g.


Ergonomics and design:
The lens is characterized by very low weight (80 g!) And compact size. Just microscopic dimensions despite the fact that the capabilities of the lens are quite serious. Build quality is excellent.

The focus ring is located at the very front of the lens. It is far enough from the body ribbed. Focusing is comfortable. A full revolution of the focus ring is about 150 degrees. The front of the object has the shape of a funnel.

The front lens is quite deeply recessed. The aperture control ring is located about half the "road" from the front edge of the lens to the lens. The ring is ribbed, its course is light and short. But because of its deep landing, it is still not very convenient to use.

Aperture blades are black, matte. The specificity of Orion-15 is such that even on the most open aperture, the petals form a distinct heptagon.


Art features and photo examples:
Orion-15 has a high resolution. And due to its FR - it also has an excellent depth of field. In color, this instance is also very good. Juicy, contrasting, vibrant colors. In practice, it shows an excellent sharp picture with a pleasant color rendition.

The lens is recommended for panoramic shooting, shooting of high-rise buildings and structures facing the narrow street, for group shooting in a small room, etc.

Unfortunately, on modern SLR cameras, this instance can only be used for macro photography.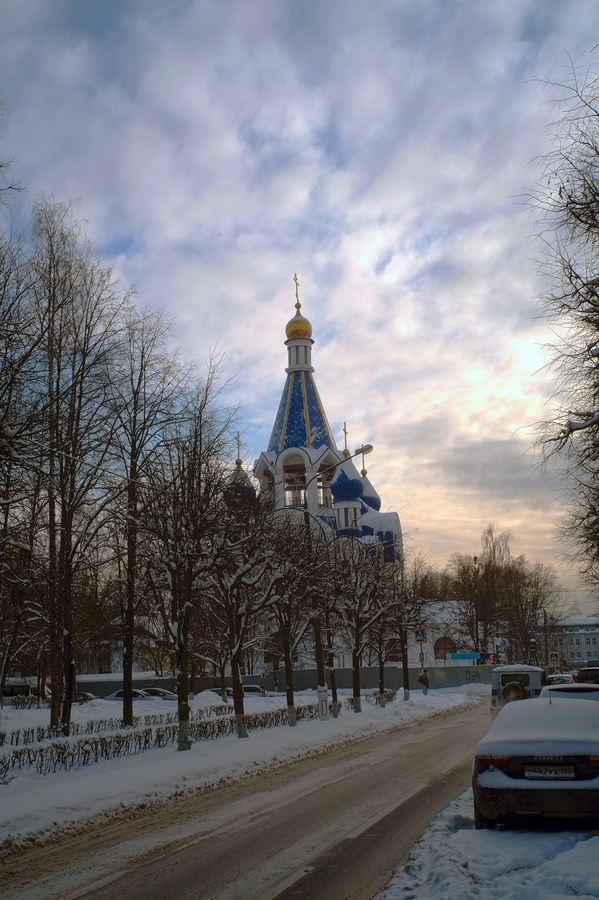 Conclusion:
Orion-15 is a beautiful wide-angle lens of its time. It is characterized by high resolution and a large depth of field. Suitable for shooting landscapes and architecture.