FED-2 (C) PE0415

This modification was produced in 1958-59 and is located in the range of numbers 475,000 - 560,000.

The issue volume amounted to 85 thousand copies, which is not so much against the background of 1.6 million of the total number of FED-2 produced.

Specifically, this instance has the number 480934, i.e. the number is quite early in the interval. We can assume the year of issue is 1958.

Of the differences, the first thing that catches your eye is the lack of a self-timer, of course, but there are more differences.



Here are the main ones:
- the absence of a decorative frame around the front window of the viewfinder;
- early standard shutter speeds (1/25, 1/50, 1/100, 1/250, 1/500, V);
— lower landing of a bracket for accessories;
- a different design of the frame advance head and shutter cocking;
- this copy has a narrower knurling on the rewind head;
- in this instance, the influx of the body in front of the rewind head is less rounded;
- a different design of the standard lens Industar-26m.

Perhaps the list of differences is not complete. Only the most obvious ones.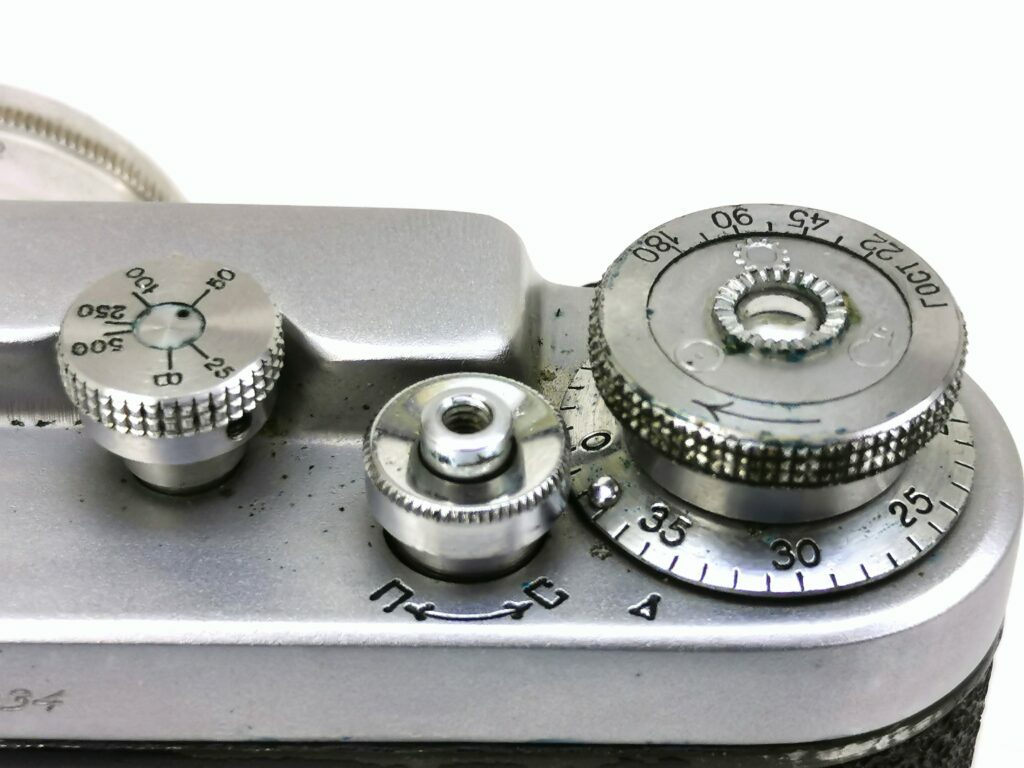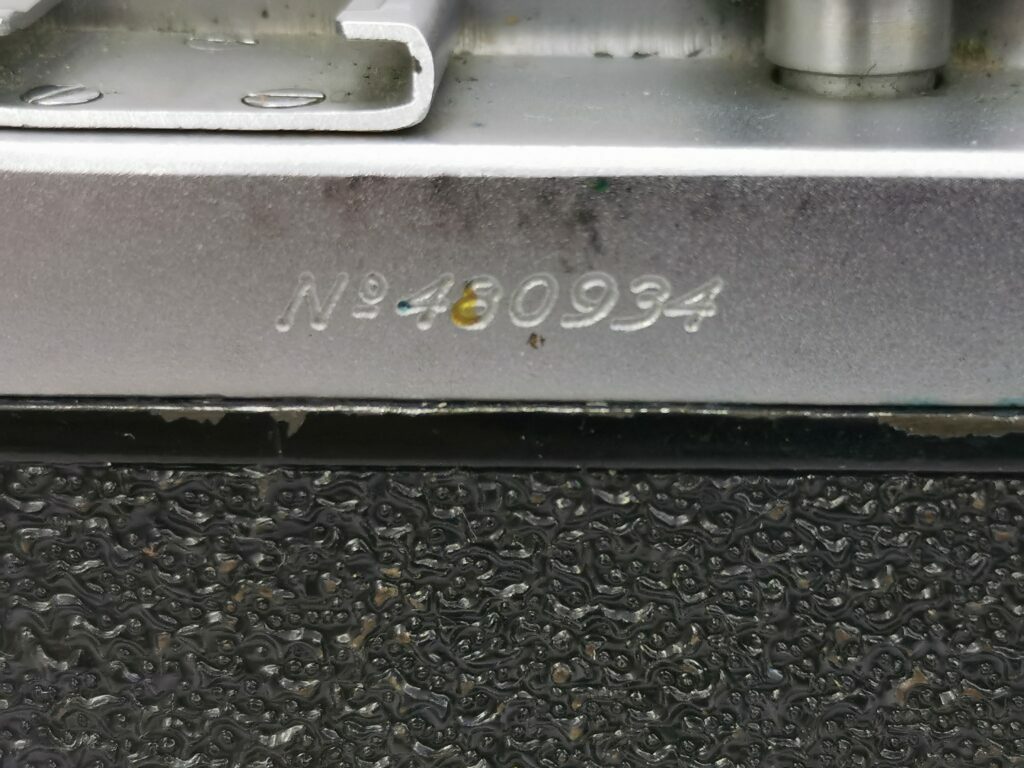 Source fotoussr.ru