A standard lens for a Kiev-17 SLR camera, the lens is bayonet-compatible with Nikon SLR film cameras. The letter "M" in the name indicates the type of diaphragm that blinks. And not the type of connection between the camera and the lens. Helios-81M is built on the basis of Helios-81 AUTOMAT, they have interchangeable lens blocks, that is, all optics with a diaphragm assembly can be taken from the version for the Automatic machine and installed in the case of the first versions of M and H, and vice versa.

Helios-81M in early copies is found with a copper-colored diaphragm, the rest are matte unpainted metal.

Specifications:


The focal length is 53 mm.
The maximum aperture is 2.0.
The minimum aperture is 16.
The number of lenses / groups is 6/4.
The minimum focusing distance is 0.5 m.
Resolution center / field / edge - 52/37/27 lines per mm.
The number of aperture blades is 6.
Enlightenment type - single layer.
Optics bayonet mount - Nikon "F".

Ergonomics and design:

Black painted aluminum body, no frills. The focusing ring has a groove in the metal, fingers do not slip, it is possible to work even with gloves. The movement of the ring is smooth, but it is worth considering the fact that for a long time the grease in the helicoid has lost its properties.




The aperture ring is switched in steps with intermediate values. The diaphragm itself consists of six blades, depending on the version in copper color or bare matte metal. On covered apertures, the petals form a hexagon, but not always of the correct shape.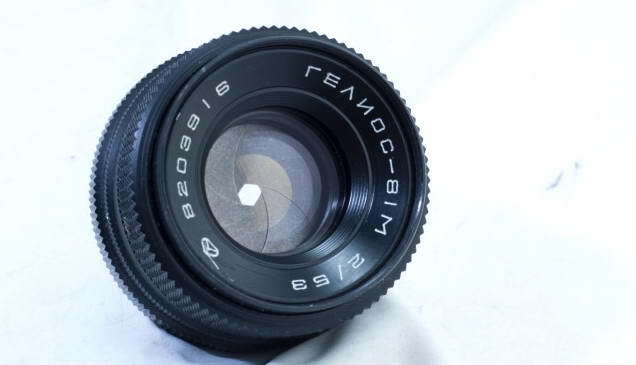 Helios-81M, like Helios-81 AUTOMAT, has a single-layer optical coating. The disadvantages of single-layer coating in comparison with the MS version are manifested in the form of a slightly longer shutter speed, since the light transmittance is lower. And also in a warmer drawing.

The Helios-81M bayonet connection is compatible with Nikon F, but with a big caveat. There is a so-called skirt on the aperture ring, it interferes with the installation of the lens on modern Nikon SLR digital cameras. The problem is solved by cutting this skirt with a file.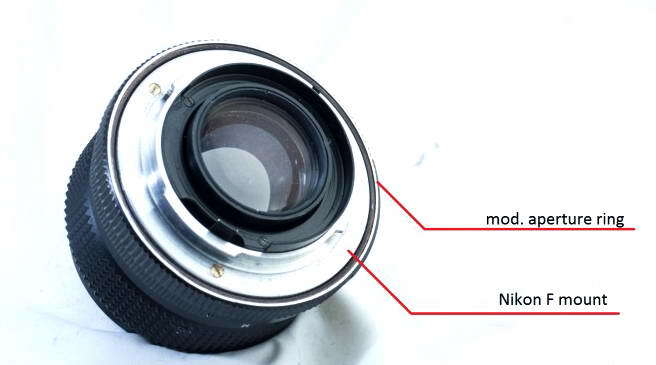 Artistic qualities:

From an open aperture, Helios-81M is able to form a sharp image, the contrast is not bad (in the MC Helios-81M and H it is better, but not much). The out-of-focus area, Bokeh washes without an obvious twist - in this sense, the lens is more correct, the background is washed gently without scales.