I have an interesting green Zorkiy-S specimen. I want to show it to you.

Most recently, I had a review of a typical 1956 Sharp-S with a classic black volcanic coating. It was a device with the number 56066613 according to the sovietcams.com PM1525 classification.

Now we are most likely considering the so-called festival Zorkiy-S.

On July 28, 1957, the VI World Festival of Youth and Students opened in Moscow. On this occasion, the country's photographic enterprises have released an optional limited series of cameras.

Zorkiy-S is one of the cameras that had festival options.

It is very interesting that there were several festival attributes, but it is not necessary that they all converge in one apparatus.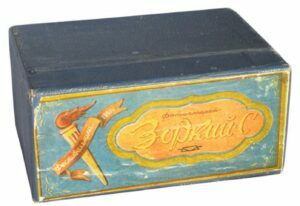 Firstly, the device could be sold in a beautiful specially designed box. For example, this. Photo from sovietcams.com. But as I understood, looking through the sources, the box could be ordinary.



Secondly, the word "Festival" could be engraved on the back wall. Photo from sovietcams.com. And it might not have been.



Thirdly, the body of the device could be covered not with the classic black volcanite, but with ribbed nylon, at least two colors - green and light gray. This is very unusual and really makes the festival apparatus stand out well, but it is also optional.

Photo of light pasting from sovietcams.com. Green - in review.

It is interesting that the hero of the review has a 1956 issue, therefore, it was released thoroughly before the festival. The enterprise could prepare a warehouse stock of products or simply master the technology.

At the same time, there is no inscription "Festivalny" on the device.

The box in which I got Zorky does not carry festival paraphernalia, but it also does not have the device number on it. Perhaps the box is not native.

This device (PM1540 according to the sovietcams.com classification, no. 56047763 - nothing but pasting does not differ. Nevertheless, its appearance is very pleasant and it is worth looking at it in more detail. The color color of the festival Zorkih is brighter than that of colored FEDs.


Then there will be several larger photos.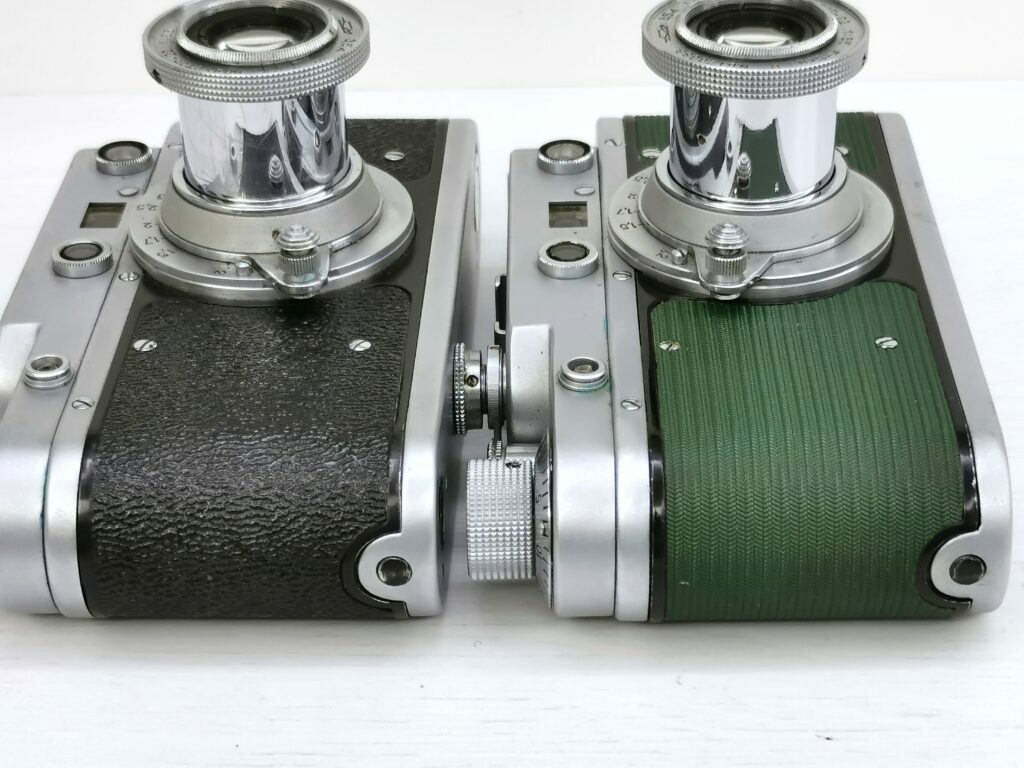 Source fotoussr.ru